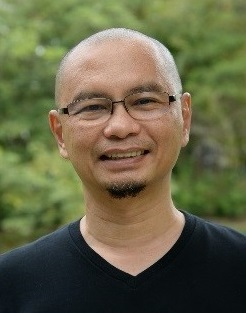 Follow Me
Zainir Aminullah
Chief Executive Officer
Revolution Media is the new brand identity for Ideate Media, a company that Zainir founded in 2013. He envisaged a Malaysian player that would make an impact in the international arena. As CEO, it is his vision and energy that drives the company in its mission to bring Malaysian talent to the global stage.
Prior to starting Revolution Media, Zainir spent 17 years at Astro, Malaysia's leading integrated media entertainment group. He managed the group's content business, overseeing various functions including content development, channel management, network operations, content commissioning, in-house production, sports, news and feature films. He also formed strategic partnerships and collaborated with global media organisations to start new businesses in the region, including with A+E, NDTV and Endemol.
Before joining Astro, Zainir spent 7 years at Shell Malaysia in various sales and marketing positions. Trained as an engineer, Zainir obtained his MBA from Chicago Booth.
Zainir hopes Revolution Media will be a game changer for the local industry and a hotbed for creativity. He's also hoping the enterprise will provide him with a sizeable retirement plan after his numerous failed attempts to become the third guitarist for Van Halen.